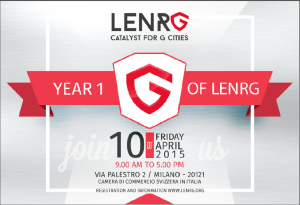 LENR (Low Energy Nanoscale Reactions) is a way on producing abundant, cheap and clean Energy, a major opportunity to innovate and growth in your industry.
LENRG ecosystem project is to bring this new energy to people and enterprises. Core team is going to present the strategy, the business value proposal and the first industrial programs of LENRG.
Key program is the 'G-day' program. Objective is to certify LENR in order to trigger a massive investment in LERNG ecosystem global project.
LENRG will give small and medium enterprises, business communities, and startups access to the technology, the ability to integrate their own offerings into this new industry, and the capacity to adapt their business in a fast-evolving technological and economic environment. It also offers to big players a path to manage the transition.
The LENRG ecosystem is open to any person or firm that is willing to support the ecosystem's objectives as a way to develop their own particular activity, technology or project.